Hummus is one of those foods I assumed I didn't like. No idea why, but I managed 28 years of my life without ever having had it. Man was I missing out! The chickpea based dip is a revelation of taste to me and I'm enjoying discovering all of the different varieties out there.
Having learned over time to make small but significant changes to my diet, I have become much more open to foods which I had automatically dismissed or passed over before. If something could be beneficial to me then I will try it and at least then I can make an informed decision.
Hummus is one of those foods. I'm still a novice - I am fairly uninventive with what I eat it with so far and I haven't braved trying to make a batch of my own but I can see my self getting there eventually.
I'm currently trying different flavours from Tesco and Dunnes (if anyone has some recommendations for me please send them my way!) and am really enjoying the smaller, multiple flavoured varieties which they sell in packs of three. (On a side note it takes me aaaages to find the hummus in different supermarkets, why can't they all be in the same sections!!). I've had traditional hummus, pepper varieties, extra lemon, so on, so on. The pea and mint one was amazing - especially as I hate peas.
For those of you who are still dubious, here are some very compelling reasons why hummus is so good for us.
The nutrients in hummus could help you with weight management.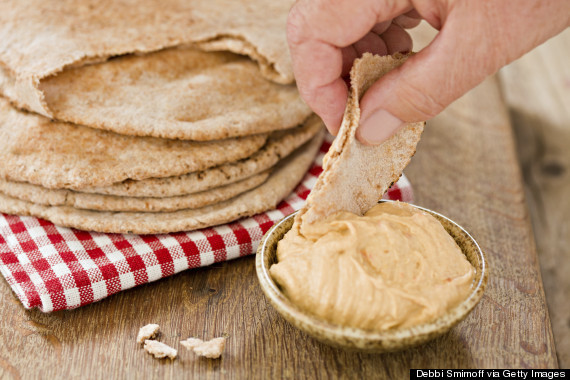 Nutritionist Peggy Kotsopoulos told Fitness magazine
that since hummus is so rich in protein, it can help fight hunger cravings and balance blood sugar levels. This could help curb excessive snacking. Kotsopoulos also says that the iron content in hummus helps boost your energy, which could make you more motivated to hit the gym.
Chickpeas can lower cholesterol.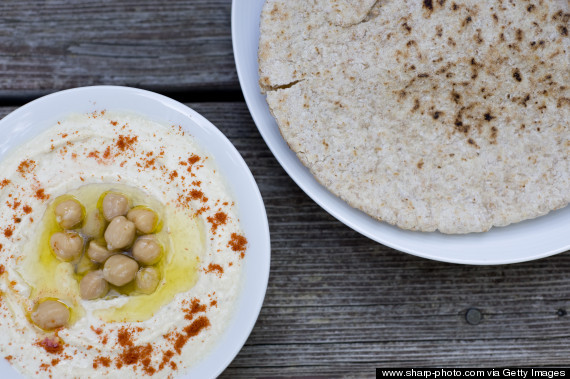 In a study done by Jane Pittaway,
an Australian lecturer in Health and Biomedical Science at the University of Tasmania's School of Human Life Sciences, a group of people aged between 30 and 70 and not in the best of health ate chickpeas every day for three years. She had a second group of people supply their daily fiber intake through wheat products like bread and cereal. The results showed that when both groups consumed the same amount of fiber, those on the chickpea diet consumed less fat and had a small reduction in cholesterol.
Hummus comes in so many awesome flavors.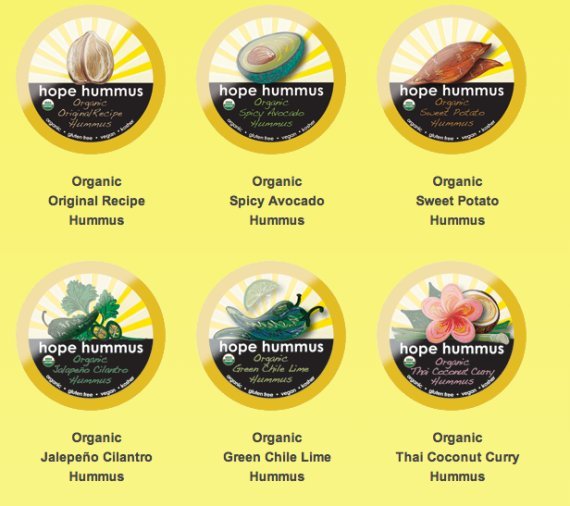 You can never get bored with hummus because there are a myriad of ways to flavor it.
There are 14 different Sabra flavors
for your tasting pleasure, including roasted red pepper, chipotle, "supremely spicy," olive tapenade, spinach and artichoke, "luscious lemon" and basil pesto.
Chickpeas may help reduce your cancer risk.
Eating hummus is part of the "Mediterranean diet," which is super good for you.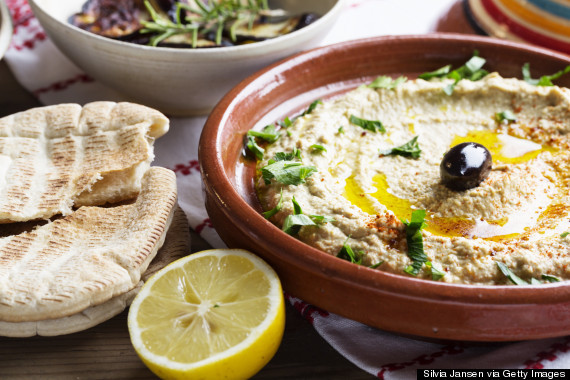 It's a much better spread to use on bread (trust us).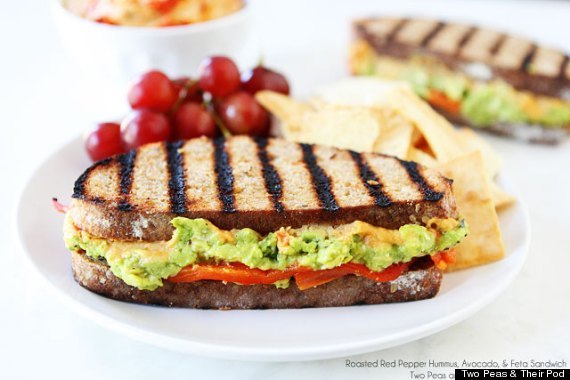 If you are trying to find healthier ways to continue to eat your (not so healthy) foods, hummus can be your savior. Instead of the typical cream cheese on a bagel, be different and try hummus --
it's even delicious with lox
!
Food Republic suggests
replacing the mayonnaise in chicken salad and deviled eggs with hummus for a healthy twist. Or you could just use hummus as a replacement for sandwich spreads. Just
take a hint from Two Peas & Their Pod
and mix hummus and avocado with roasted red pepper for a healthy and seriously tasty lunch.
It's so easy to make your own.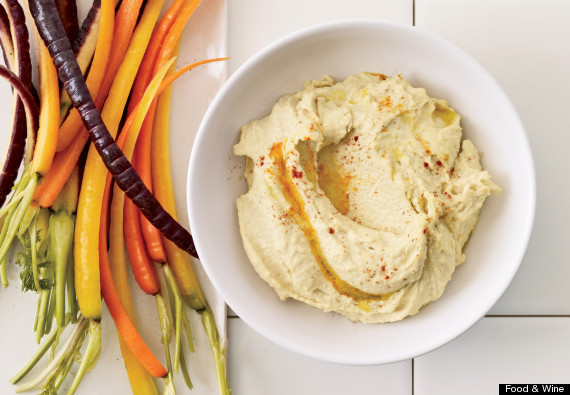 According to this recipe from Food & Wine
, all you need to make your own hummus is a food processor, a can of chickpeas, a garlic clove, extra virgin olive oil, tahini, lemon juice and salt. Then all you have to do is throw all the ingredients in the processor. Voila! Homemade hummus is all yours to gorge on.
Information thanks to an article from
http://www.huffingtonpost.com/2014/02/26/hummus-health-benefits_n_4834315.html